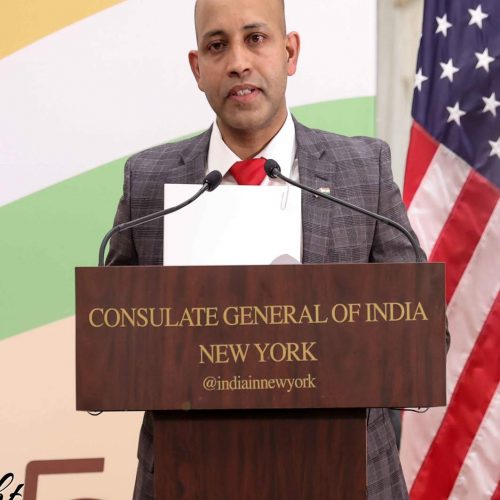 Mr Sibu Nair is the founder and Executive Director of CHAI (Council of Heritage and Arts of India, Inc) . He has been involved in the organization since 2018. Prior to that since 2010 he had been involved in the Indian American community in various capacities. He is a visionary who understands the importance of preserving the heritage and rich culture from India. He was the past president of India Association of Buffalo. While he was the president of IAB he was able to secure the first cricket ground in Erie County for the  community. He initiated and successfully executed "Festival of India " aka "India Mela" on a mega scale with the attendance of more than 3000 people with the presence of prominent elected officials and delegates from Indian Consulate for the first time in Buffalo while he was the IAB President.
He served as the Vice President of Hindu Cultural Society of WNY in 2018.  He strongly believes that our children are our future and it's his moral obligation to pass this heritage to the future generations. He has an array of experience in presenting different ideas and making them into reality for all the members of the society. He has successfully bridged the gap of friendship between East and West by instilling the statue of Mahatma Gandhi in the town of Amherst. His constant efforts to make our community culturally friendly has been noticed and acknowledged by other prominent leaders of the community. He is the face that everyone wants to see and communicate to when it comes to bringing any ideas that may just seem like a dream for a common person. Wester New York, specifically the Town of Amherst and state of NY are honored to have such a dynamic leader who is working so hard to keep the organization moving forward in the right direction. In addition to the above introduction, Mr. Nair has been on  Amherst Police Task Force. In 2021 Sibu Nair was honored with Pravasi Bharatiya Samman ( Overseas Indian Honour/Award) by the Government of India at the Consulate General of India, NY.   He was the Erie County Executive's appointee to the Charter Revision Commission in 2016,  Transition Chair to the Amherst  Town Supervisor Brian Kulpa in 2018.  Advisory Board Member – Erie County Arts and Culture.  Committee Member – Amherst Town Arts and Culture in public places board.  Member – Amherst Town Diversity Commission. Member – Amherst Town 9/11 Commemoration Committee. Community Liaison for Indian Consulate General of India, NY. Co-Chair – Akshaya Patra (Food for Education), WNY representative of Team Aid.    And last but not the least he was nominated by  Congressman Brian Higgins to the Indian Embassy at DC as prominent Indian American of WNY. This is Mr. Sibu Nair in a nutshell. A man with a vision and a passion to pursue his people's dreams. A visionary and fierce leader for the Indian  American Community in Western New York.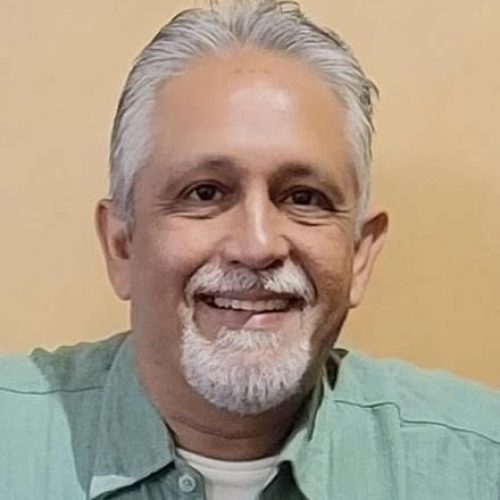 Rakesh K. Verma (Ricky) is a resident of Buffalo NY for the last 30 plus years. He is very active in various organizations in Indian, Burmese, Nepali and Thai communities. He is passionate about helping people and bringing communities together. He was a board member of Indian Association of Buffalo in 2007 and recently served as a Vice President of Hindu Cultural Society of Western New York in 2020. Under his guidance as a Vice President, the organization exceeded its goals of fundraising and structural development. Organization also witnessed tremendous growth in cultural affairs and intercommunity relations. Besides community service, Ricky provides interpretation services for Burmese, Hindiand Punjabi language. He works with school systems, law firms, healthcare organizations and law enforcement system etc. His goal is to bring different communities to one platform to build a strong foundation for nurturing different cultures and heritage.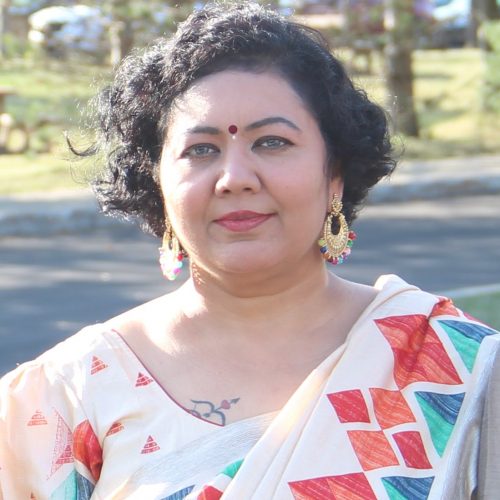 Bharathy (Rathi) is an IT professional, a dance teacher (Director of RasaArts Dance Academy) and a resident in Buffalo NY for the past 20 years. Rathi has Completed Master's Degree in Computers and also runs a Dance school called RasaArts LLC. Rathi has done numerous fundraisers for the community welfare through her dance School. She teamed up with CHAI in 2019 and was forefront when Tamil Nadu Chief Minister visited Buffalo, NY
 Rathi is married and lives with her husband and two kids in Amherst.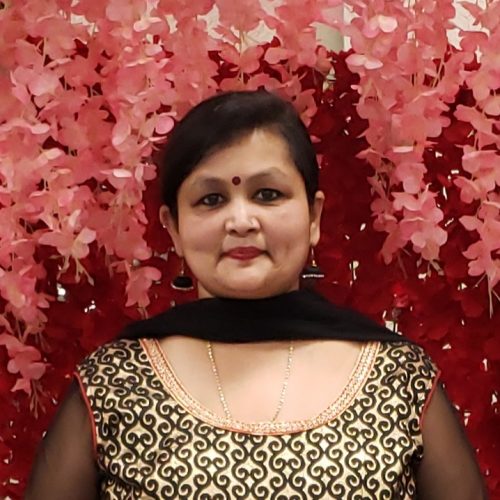 Purnima has volunteered with numerous non-profits and has served as the Co-president of the Williamsville PTSA Council and has served as Cultural Secretary for various organizations. In her free time, she enjoys volunteering, singing, dancing, cooking, photography, teaching Spiritual values to young children and arts and crafts. She speaks English, Hindi, Tamil and Marathi. She loves collaborating and working with different organizations in the Community. She lives in Amherst NY with her husband and son. She is a Food scientist by qualification and has worked for different food processing companies and is now working as an Economic Development Coordinator and Team Leader at a not-for-profit helping small business owners with diverse backgrounds by providing training opportunities and guiding them through the business incubation process. She is also the current Vice President for Public Relations for Downtown Toastmasters.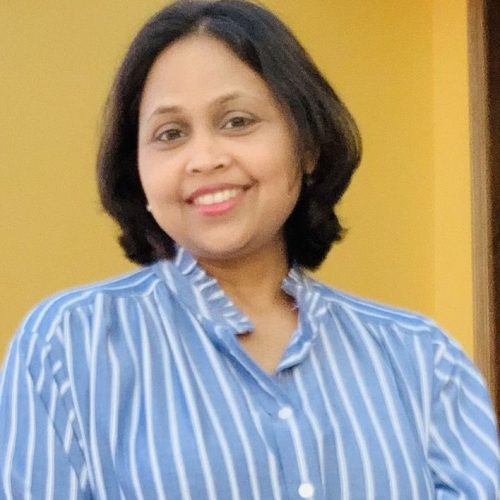 Prachee enjoys working with people. She has served as the president of Buffalo Marathi Mitra Parivar (Buffalo NY) she is also severing as a board member for a lot of different non-for-profit organizations. Prachee enjoys planning different events and meeting new people in the community. She believes in connecting with likeminded people who share her passion and vision for the betterment of the ommunity she serves. Prachee loves to travel and watching movies. Prachee lives in Williamsville and is a mother of two boys. She is currently working as a community and engagement specialist at a non-for-profit organization. Prachee's educational background is Masters in counseling and she did cognitive behavior therapy with kids and adults.