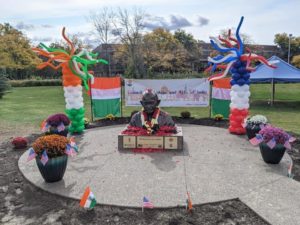 OUR STORY
Culture plays an important role in the development of any nation. It represents a set of shared attitudes, values, goals and practices. Culture and creativity manifest themselves in almost all economic, social and other activities. A country as diverse as India is symbolized by the plurality of its culture. India has one of the world's largest collections of songs, music, dance, theatre, folk traditions, performing arts, rites and rituals, paintings and writings that are known, as the 'Intangible Cultural Heritage' of humanity. In order to preserve these elements locally here in Buffalo we have founded this not for profit organization –CHAI- Council of Heritage and Arts of India, Inc. The practice of "anna dana" (offering of food) is common to all sections of Indian society and continues to be an important aspect of people's way of life. Here through this organization we would be doing a lot of charity work as well. 
This organization offers comprehensive information related to cultural heritage, ancient monuments, literary arts, visual arts, schemes, programs, performing arts, fairs and festivals and handicraft of India. Thanks everyone for being a part of this group and cheering for us! That means a lot to us.

MISSION 

CHAI believes that the arts and heritage are where we express our complex humanity, and we believe that everyone deserves the beauty, transcendence, and freedom to enjoy those especially when we are miles away from the home land. Through our supporters, well-wishers and grants, we seek to build just communities enriched by meaning and empowered by critical thinking, where ideas and imagination can thrive.
HISTORY 

CHAI, a not-for-profit corporation under the laws of State of New York, was formed on June 2nd, 2018 by like-minded people with lot of experience in community service and charity work.